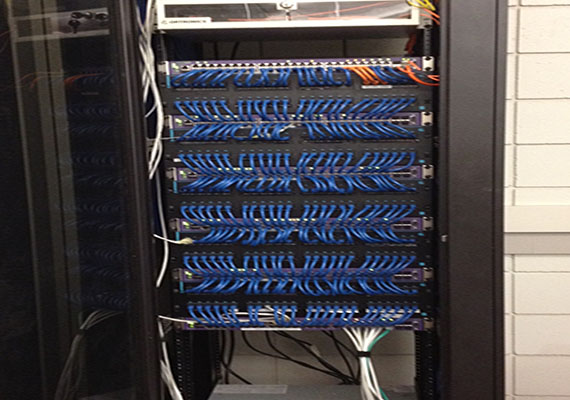 EHRM Infrastructure & It Closet Upgrades
(VA Puget Sound Health Care System Seattle, WA)
The Spees Design Build Team renovated the existing data center and 38 IT closets on the Seattle campus of the VA Puget Sound Health Care System per VA Infrastructure Standards for Telecommunications Spaces. Design included new chilled water air conditioning system to the data center in addition to existing (2) 24-tons CRAC units. Design and expansion of the 31 IT closets included equipment racks, patch panels, grounding, and new cabling as necessary.
The existing power serving the Telecommunications Rooms (TR) was mostly original to the building construction, utilizing 120/208V, 3PH, 4W panelboards with far less capacity than necessary.
We provided 120V dedicated power outlets for each active rack mounted equipment and other support equipment that may have been installed in each TR. New TR Panels – A 100A, 208Y/208V,3PH, 4W panelboard was provided in each TR room, and fed from the Critical System power supply.
EHRM Infrastructure & It Closet Upgrades